Mirjana Mayerhofer
Country Manager AT/HU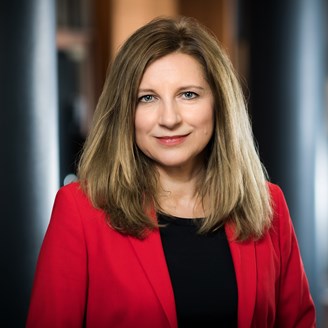 Mirjana Mayerhofer joined Angelini Austria in February 2020.
Prior to her position at Angelini she served from 2011 onwards as Country Manager Austria and as of 2018 as DACH Lead for Pharmacy Channel OTC Launches at Perrigo, a company ranking among the top 10 OTC companies across Europe and North America. Before that Mirjana held various positions at Merck & Co. in marketing sales on local and regional level and in CNS segments of companies that are now part of Pfizer (CNS product manager at Pharmacia & Upjohn, Wyeth Lederle). Her experiences at Merck KGaA in the OTC business and SOEHNGEN GmbH in the medical devices field prior to going to the Rx business created a strong foundation to build on in classical pharma business.
Since 2019 Mirjana is President of IGEPHA, the industry association for Self Care in Austria representing companies that provide products to consumers and patients directly like OTC medicines, food supplements and medical devices. Before becoming President she served several years as board memeber of IGEPHA and member of food supplement committee of the AESGP.